One of my favorite places to be is anywhere near an antique shop or flea market, in our alley before trash day, or rummaging through someone's junk before they have a garage sale.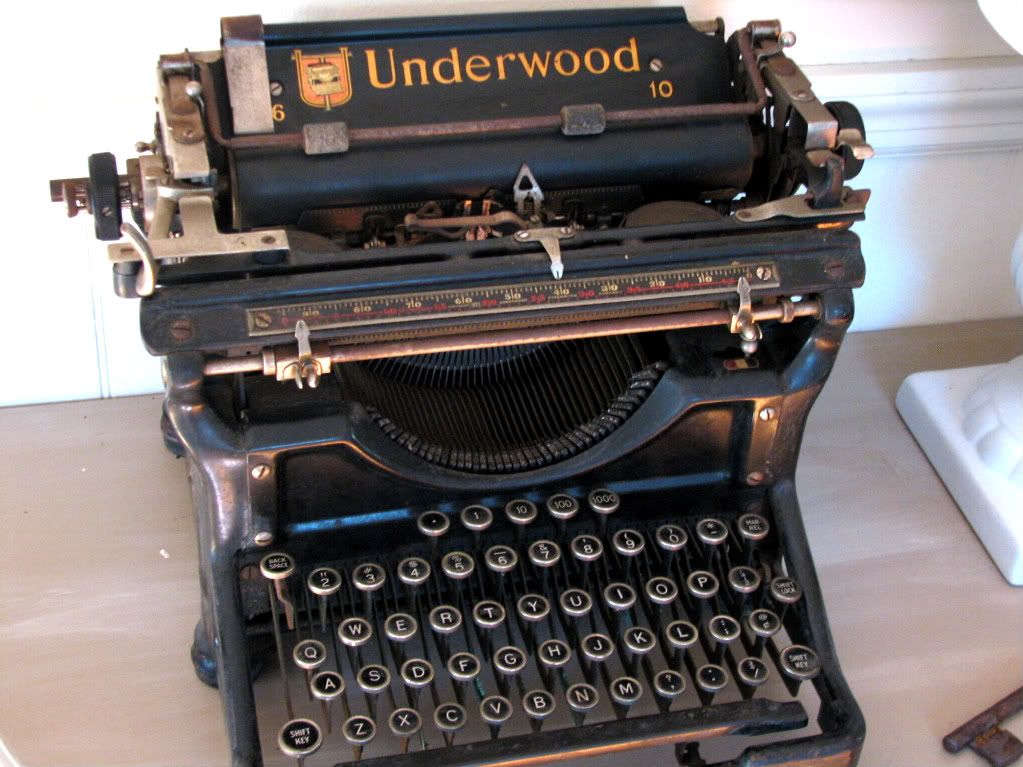 Last week, our neighbor's daughters let me go through 60 boxes in the basement, give them a fair price for any treasures I wanted, and take them to their new home next door.
This typewriter called me over before I had hardly walked in the door.

The daughters laughed when I asked if I could take the old wooden rulers. "oh, we were gonna pitch those..." (me = GASP!)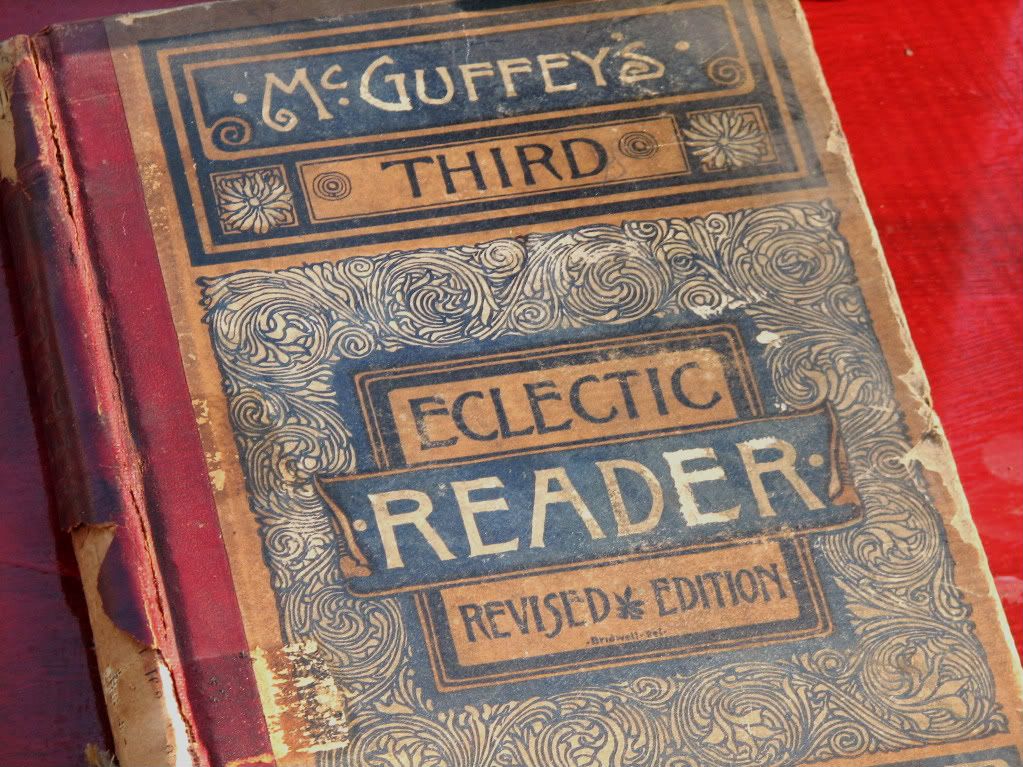 Oh, can I just tell you I have wanted one of these for YEARS?
I even ordered a new set of McGuffey Readers from Amazon, but sent them back because they were just too new looking.
I nearly swooned when I found it at the bottom of a box of old books.
And my neighbor wrote her name in the front, in 3rd grade style, in CRAYON!
(She was born in 1917!)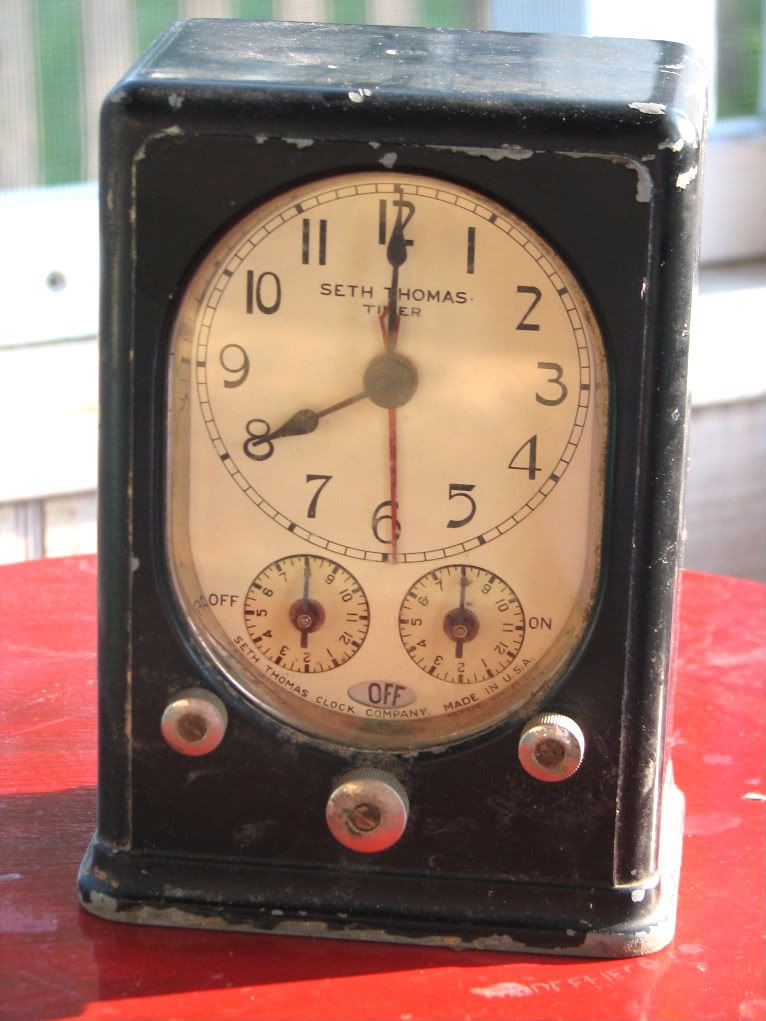 Tick-tock, beat the clock. I cut off the bad cord and wa-la! it's always morning now -- my favorite time of day! (but if you like nighttime, then it's 8 PM for you!)
Bowling anyone? How cute are these old bowling pins and balls?
If I had to name my house, I would call it...
The Sentimental Home: where everything tells a story.
What would your home be called?