The sun is shining today and I can't believe it's nearing the end of October already.
But I can bElieVe it when I'm in the stores...
cHristMas decorations spilling into the aisles!
(which is fine by me since I wrinkle my nose at the skeleton decorations)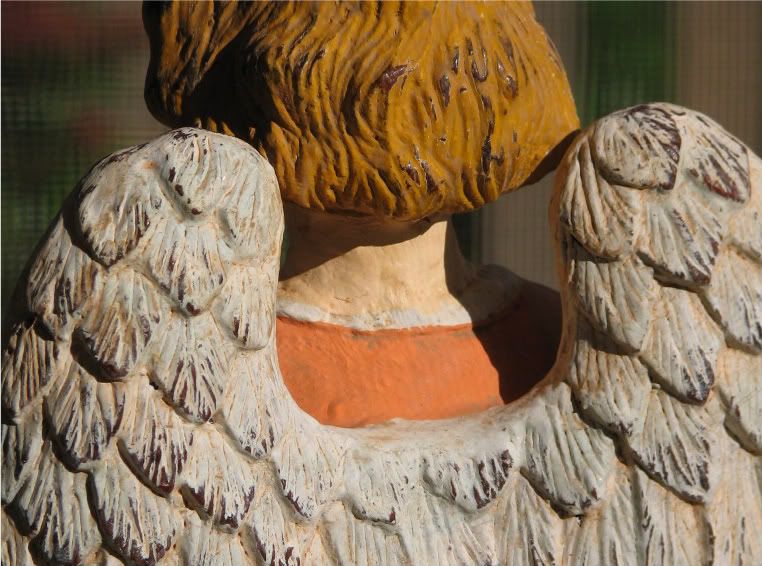 Last year I saw this pretty AnGeL gracing a side table at my friend, Peigi's.
Oh, how I loved her!
I wanted to sTeaL her!
But stealing? An angel, no less? Heavens-to-Betsy!
So yesterday in Home Goods, (heaven on earth) I almost broke into the hallelujah chorus when her sisters stood watch from a high shelf!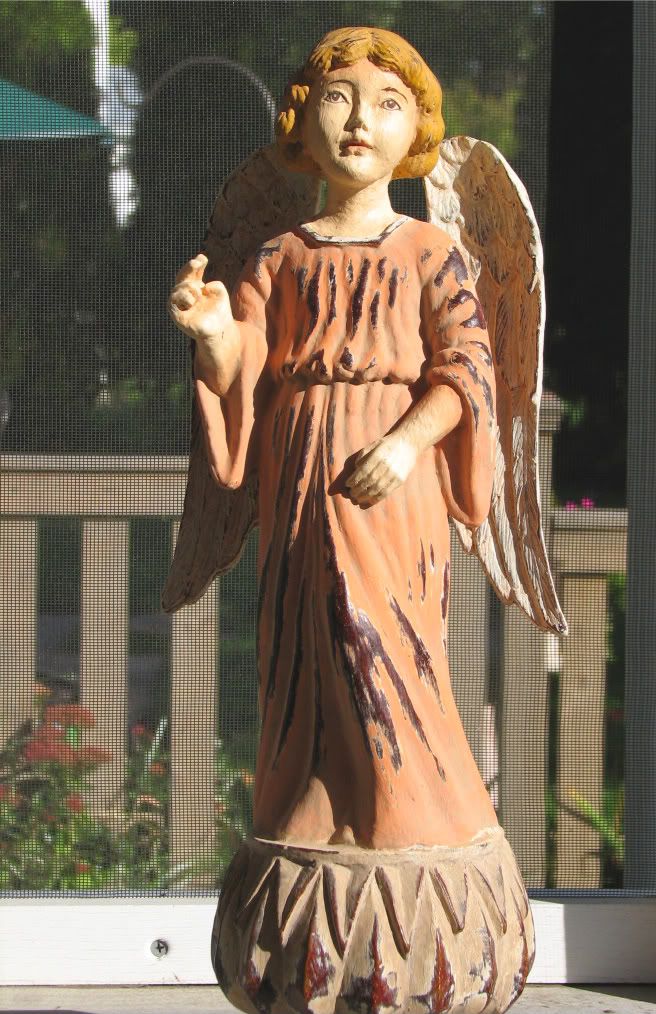 I couldn't leave one an orphan by adopting her sister, could I?
I can tell they're happy in their new home...toGethEr.
I hope I don't find any more...the heAvenLy HoSt in my living room might be a bit much.
but entertaining angels is what we're supposed to do isn't it?
well, okay -- not tall wooden ones from Home Goods, but they'll remind me to extend hospitality to everyone in my little corner of the world. Angels are good reminders. And they often symbolize HoPe. Many in my corner need hope right now.
so much more than wooden angels, aren't they?
maybe the heavenly host in my living room wouldn't be so bad, after all.
Stay on good terms with each other, held together by love. Be ready with a meal or a bed when it's needed. Why, some have extended hospitality to angels without ever knowing it! hebrews 13:2