My name is Cathy. And I love

bird

accessories.
Not just any bird accessory (they are everywhere now, aren't they?)
I just love the

happy

ones. The

sweet

ones!
I am always looking overhead for new

bird friends

to bring home.
I

look up high

on the tippy top shelf.
Oh hello, friends! Aren't you sweet!
Come here, I want to see you closer!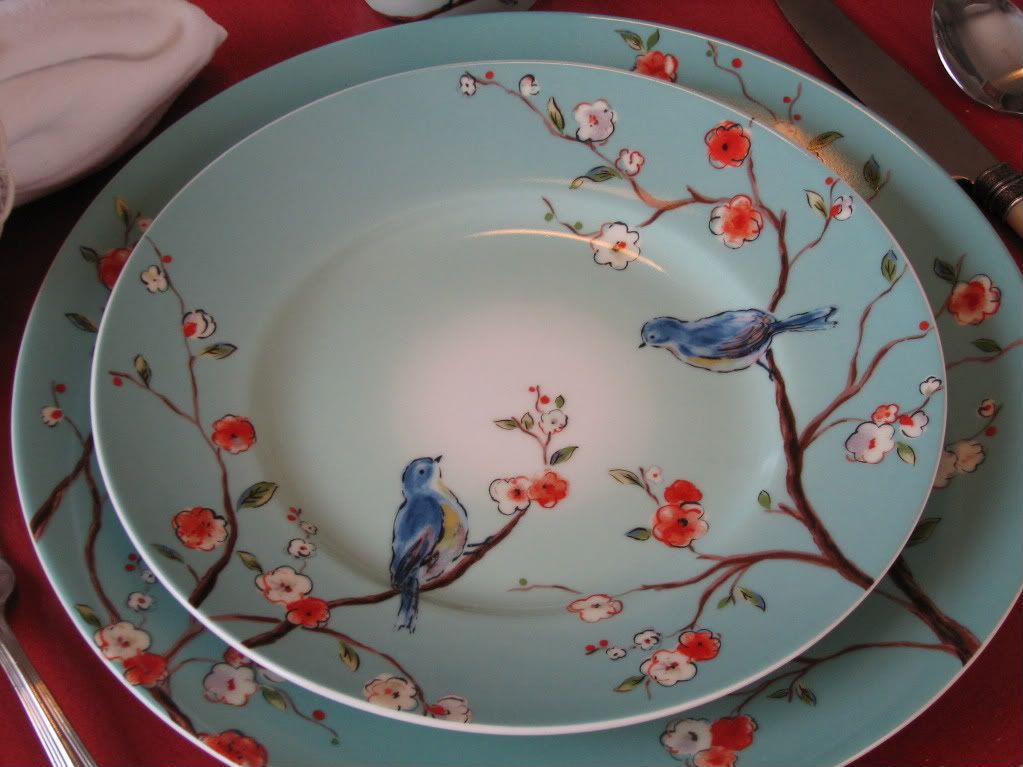 Oh, my! Don't be afraid...these are

squeals of delight!
Are those

cherry blossoms

you're perched upon? Those remind me of my

life long ago

near Washington, DC when I used to watch the cherry blossom

petals dance

down, down, down onto water's stage.
How much to

take you home

to live with me?
Let me look at your

cage

...
Quick! Into the cart you go before someone realizes this is much too low a price for such rare beauties!

I'll be gentle...(your family is heavy!) You represented them so well perched up high by yourself, you brave little birdie.

...they are all beautiful, too!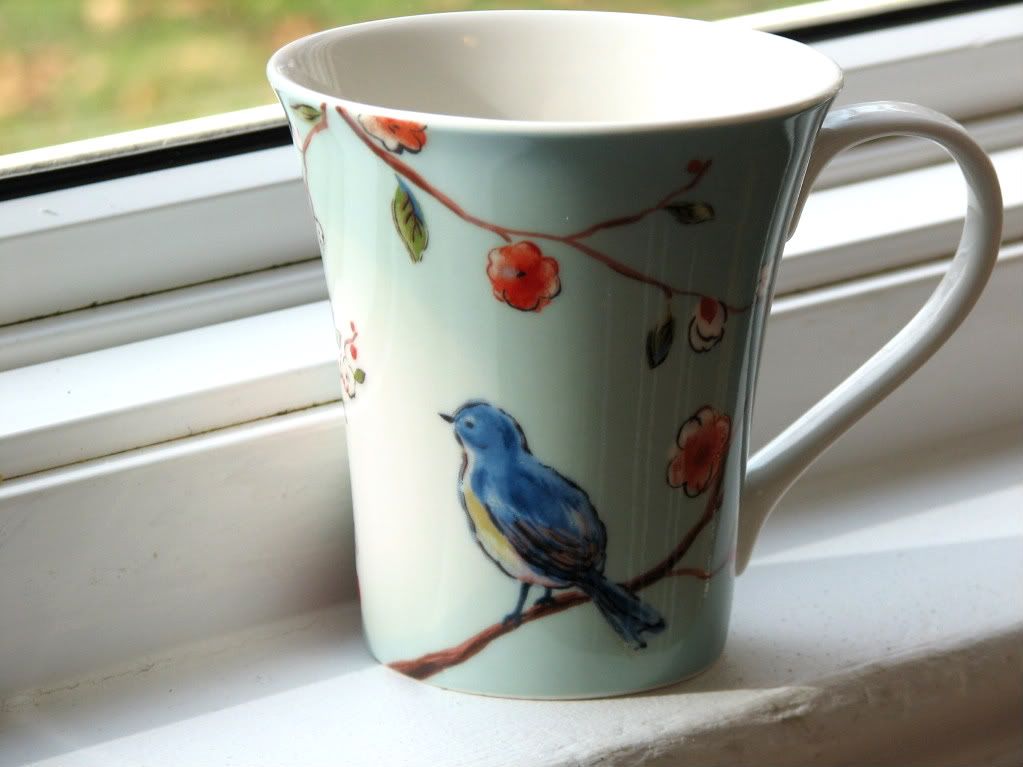 I was going to wrap you up until Christmas morn.

But you are too sweet and wonderful and cheery to hide!
You even sing a pretty song with my favorite Anthropologie apron.
Simple joy, you bring.

My early-bird Christmas friends.