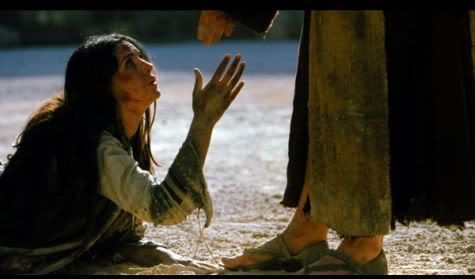 google image
"You still lack one thing. Sell everything you have...
Then come, follow me."
Luke 18:22

"Sell everything you have," undress yourself morally before God of everything that might be a possession until you are a mere conscious human being, and then give God that." (Oswald Chambers)

"Are you more devoted to your idea of what Jesus wants than to Himself?" (Chambers)

yes. it is far easier for me to be devoted to your causes, Lord, than devoted to you. i am so sorry... but i know you know.

my head drops.

i am naked before you.

I am hearing a hard word this morning. The same hard word was drowning out crickets and katydids the other night as I finished a book about a rich man losing his life to finally live. The hard word could be heard above the din of children singing in Alaska and I started dumping. But I am lazy and have filled myself back up with me.

"Empty yourself. Follow me."

"The great solution is the simple one -- "Come to Me." The depth of our reality, intellectually, morally, and spiritually, is tested by these words. In every degree in which we are not real, we will dispute rather than come."

(Chambers)



here i am, Jesus.

empty me.

again.


weak and wounded sinner, lost and left to die. raise your head for love is passing by. come to jesus. come to jesus. come to jesus. and live.*
*come to Jesus, by Chris Rice